Having a Cold Beer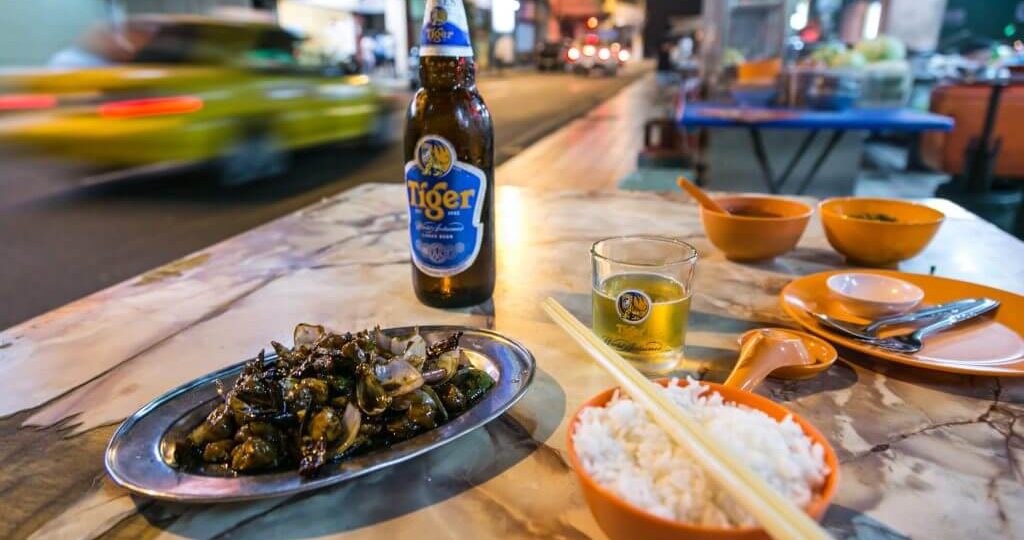 Need we say any more? Most people on holiday enjoy an extra drink.
While a Carlsberg in Malaysia, Leo in Thailand, Angkor in Cambodia, Tiger or 333 in Vietnam are all top drops most travellers agree that Beerlao in Laos tops the list for both taste and cost.
But this activity is not a highlight alone.
It is actually more about where you partake in this activity. Everywhere is good but some places are great.
Start at our riverside restaurant in Bangkok on arrival. Then maybe it's just sitting roadside at the local mini-mart table or a Mekong riverside restaurant in Luang Prabang or Thakek in Laos.
Baktrax is in no way about getting full but rather soaking up the atmosphere with a pre-dinner drink in an exciting destination.