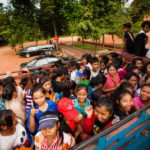 Megan Kopistecki
Centuries in Cambodia
Damian, the tour coordinator, was great. The tour was exactly what I wanted…it was nice to have someone take care of my travel arrangements, but not give me a guided tour.
As an independent traveller, I didn't feel like I was being led around, told where to go and being talked at… but as a woman, I felt safer having someone else manage the travel arrangements. I hope in the future to make another trip to the region. Damian and I had talked about the Laos tour. I had wanted to include Laos in my previous trip, but time didn't permit.
Hopefully, I will get back to the region, and have the opportunity to visit… and I will keep that tour in mind.
Thanks again.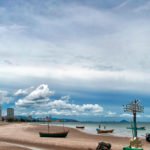 Christophe and Helena
South Thailand
We booked purely on the basis of a de-stressing beach holiday. Yes, it was that as well as an insight into a beautiful culture of smiles and epicurean delights. Yes, indeed Baktrax comes with the lot.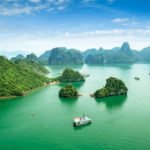 Joe and Julia
Best of Cambodia & Vietnam
At over 70 years of age we were concerned if we could cope. Thanks Alan and Damian for a great time.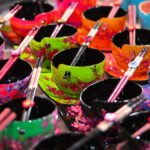 Mick and Sharon
Cambodia & Laos Combo
We saw all the sites that everyone else goes to but so much more than anybody else offers. These 2 trips we did are really well researched and they have found some ripper spots that are definitely on the Baktrax.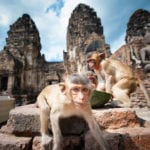 Ron and Nicky
Thailand & Malaysia
We will never forget this tour. Our tour coordinator has lived in the region for over 6 years. There was no question left unanswered or request that he couldn't organise. You will never beat an expat leader who knows the places inside out.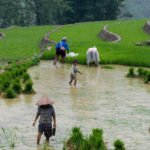 Kevin
Indochina Highlights
I expected to find some hidden costs once the tour started because Baktrax's prices seemed better than reasonable. I didn't find any, and I wondered where the extra money goes with other bigger operators.
Russell
Vietnam Head to Toe
I was sceptical about travelling on a tour at first, but I was pleasantly surprised to experience a relaxed and informative trip, more like travelling with an experienced friend than a tour leader.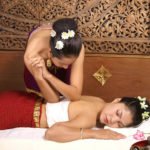 Jeff & Lynne
Meander through Thailand
We have travelled with other companies in the past. We learned more with Baktrax in two weeks than we have on all our other world tours combined. Everyone says they do, but these guys really know south-east Asia!